The casino will take steps to protect its business interests
One of the ways in which the casino will protect its business interests is to ensure that the house edge is maintained at all costs. The rule applies when you are working with blackjack, slots and roulette. In the long run the house edge will come to bear fruit for the casino or establishment that is running the game. The modern machines tend to use a Random Number Generator or RNG. The house advantage is then built into the programming. The modern machines are automated and therefore the old considerations of card counting or biased wheels do not apply.Keep away from locality based strategies
There are some articles which purport to give you the odds of winning based on the physical location of the slot machines. This is false advertising and you need to avoid some articles. The modern casinos have become very sophisticated such that they can create house edges across all the machines which they control. You can get different results on the same machine. The player has to be prepared to explore all the dimensions of the game instead of concentrating on the geographical location of the machine which is churning out the figures.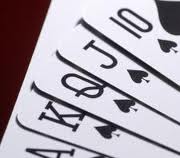 Progressive slots are to be handled with care
It is advisable to keep away from the progressive slots unless you are prepared to lose all the money that you have in the bankroll. They take a lot of time and money but can have fantastic results for the player. A percentage of every bet that you put on the progressive jackpot will go into a big bank where the winner will eventually dip their hands. The odds of winning a progressive betting scenario are similar to the chances of winning the national lottery. Therefore you should make plans on the assumption that you can win this sort of game. Experience has shown that winning that game is extremely unlikely.
Look out for the maximum coin bets
If you have the chance it is advisable to play the maximum coins. These are primarily used in the buy-a-pay slots machines. In the progressive game you are likely to lose the chance for a jackpot if you do not follow this rule. Anything less than the maximum coins are merely contributing to the jackpot which other people will win. As the saying goes; you need to be in it to win it. The casino will not tell you about these restrictions because they want you to continue gambling regardless of the circumstances.
The denominations have a role to play in your winning
The types of denominations which you use will have an impact on the payback which you are likely to receive. The higher wages are incorporated within the spinning formula. Remember that the casino is always prepared to win. There might be temporary relief but it does not mean that you will not be held accountable for the progress in the game. Try to identify all the restrictions that apply to the game.